New in forums
| | | | |
| --- | --- | --- | --- |
| | | t.mendes --- 3 hours ago | 11 |
| | Sandbox Engines - More Tuning Options (Wip) | PXRZ --- 5 hours ago | 4 |
| | | Jfernando1 --- 12 hours ago | 738 |
| | Java error when loading Chassis section of Steam release. | Krimzon --- 21 hours ago | 4 |
| | | Defiant --- 23 hours ago | 2 |
| | Poll to decide what engine type i mod | Defiant --- 23 hours ago | 10 |
| | | Defiant --- 23 hours ago | 43 |
| | | randy1994 --- 1 days ago | 11759 |
| | | Krimzon --- 2 days ago | 4 |
| | Buy/Sell/Trade Your SLRR Cars! | Labex300 --- 2 days ago | 74 |
Gom-Team.com Street Legal Racing Redline Video Game Mods
I think this will be my last mod hope you like it and enjoy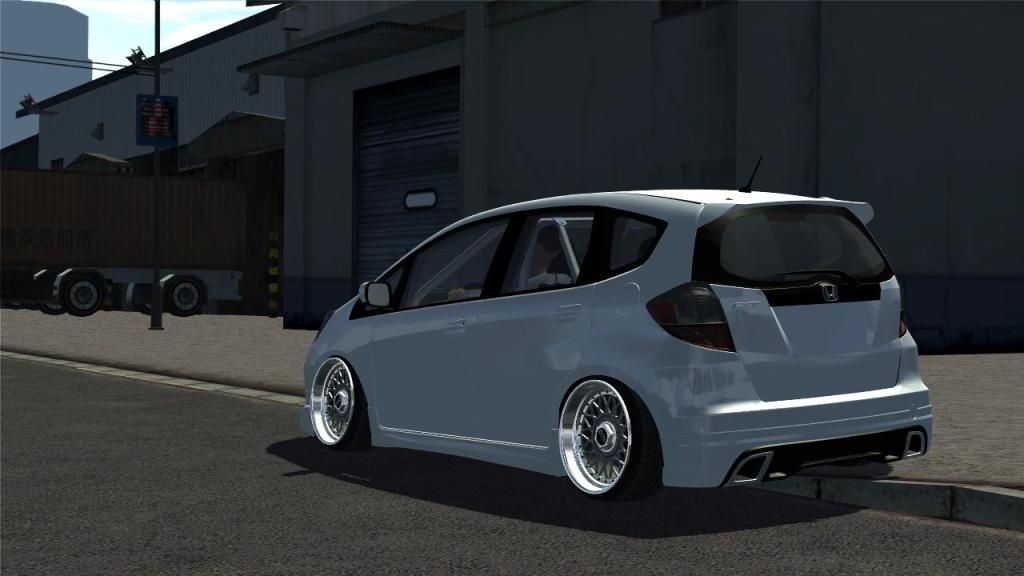 ---
Tags: No tags
Comments
(13)
Description: Game Stock Car
While the full version of Game Stock Car 2012 can buy for 19.99 U.S. dollars, still undecided, had no means the latest Game Stock Car - to test part and had to rely always on videos and screenshots. And it passed. This morning, the Brazilian developer Reiza Studios has released a demo. The demo contains four different series and two routes. It offers 30 days of playing. Below is an overview of all their features and content.
Four different series, each with a vehicle
Stock Car V8
Mini Challenge
Camaro SS
Formula 3
Stretch
Jacarepagua (Stock Car, Curva Sul, oval and 2005 layouts)
Tarumã
The demo does not include multiplayer support, it is therefore a pure single-player demo for Game Stock Car 2012th
Download:
http://games.reveur.de/de/game-stock-car/demo/single/29/Game-Stock-Car-2012-Demo.html
(from gamesreveur.de)
---
Tags: No tags
Comments
(1)
Description: Demo of Crash Time 5 Undercover is out!
Crash Time 5 Undercover
Around the time until the release of - 28 'Cobra 11 Undercover' on To bridge September 2012 and to demonstrate players and potential buyers a glimpse into the game's storyline, the graphics, the handling and the innovations, today announced a demo for the PC was available for download on the official website for the game provided.
In Demo players can in the scenario 'Alps' play two missions and then go on as many individual races. Tip: Enter the, already from 'Alarm for Cobra 11 - Highway Nights' known cheat code 'wannago' you can disable it during missions or individual races the automatic reset and the whole scenario freely explore. But beware: By end of the game will reset the score and the player must first go back on restarting, both missions.
the scenario, there is much to explore, it is worthwhile to download the demo. Also, the improved handling of the vehicles and the roads are passing many interesting highlights like a ski jump, lakes, bridges, hotels, villages and beautiful views make their contribution to the fun factor.
(description from eleven games)
Go here and download it!
http://www.cobra11-game.de/en/
---
Tags: No tags
Comments
(0)
Control Panel:
You're not logged in
---
---
ShoutBox:
Polls:
Online
28 members, 178 guests
:
balsaq91
,
benjamim14
,
boomzaoo2012
,
Carro235
,
carstoon
,
csumpi1999
,
daytonholt
,
devilrider666
,
Dr.Kac
,
eingspedorhot
,
gigawork
,
GS_ProGaming
,
jth03
,
juampibazan
,
kamil kouřikl
,
Krozak
,
matiss122
,
Mccloskeyes1n
,
nicolas25
,
nilsson98
,
oplatorana3
,
patata1
,
raphaellopes2001
,
Red88
,
Samuuuuel
,
toker_chile
,
TomasK70
,
tybray48
Promote GOM on YOUR Site: