New in forums
| | | | |
| --- | --- | --- | --- |
| | | t.mendes --- 1 hours ago | 11934 |
| | | Fireful0 --- 2 hours ago | 1963 |
| | Show off your SLR:R Drag Cars & Times | a1ex --- 9 hours ago | 1916 |
| | | a1ex --- 9 hours ago | 45076 |
| | | Fireful0 --- 24 hours ago | 1149 |
| | | gorgoil --- 1 days ago | 80 |
| | SLR:R Christmas Screenshot Competition VOTING!!!! (2017) | Fireful0 --- 1 days ago | 2 |
| | | Racedriver43 --- 2 days ago | 520 |
| | Need For Speed World SLRR Edition By StreetKeningston | EliasFD3S --- 2 days ago | 775 |
| | | PXRZ --- 2 days ago | 168 |
Gom-Team.com Street Legal Racing Redline Video Game Mods
Well this is it..
Its time to release the Civic..
Its been made by me(CRAZY_IVAN) and J-Style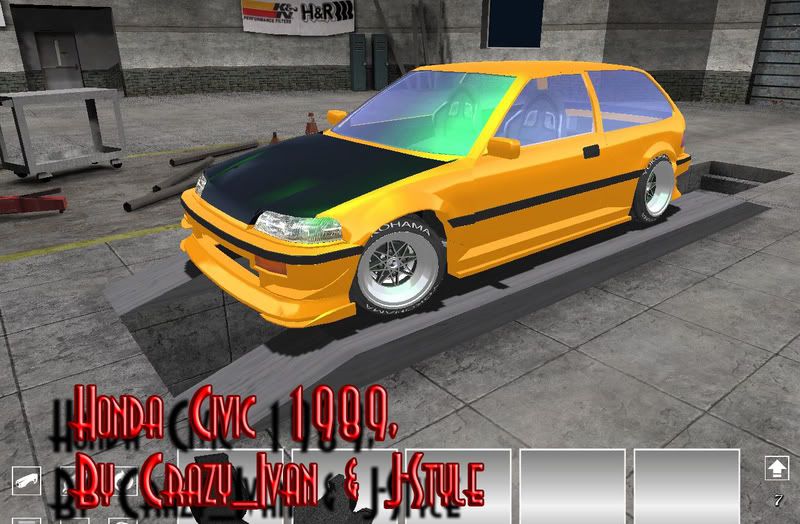 Visit download section to download it:)
---
Tags: No tags
Comments
(0)
Well Pajas has remade the Focus for SLR and it works in 2.2.1 and 2.3.0 LE he says. The car seems to be ALOT better than it was the last time it was released. With new textures and exported meshes, scripts the whole jazz it seems like this is worth replacing your old focus with if you even have that junk installed anymore !
---
Tags: No tags
Comments
(1)
---
Tags: No tags
Comments
(1)
Control Panel:
You're not logged in
---
---
ShoutBox:
Polls:
Online
22 members, 411 guests
:
amilmand
,
Anákin Vanderlinde
,
BoostedEg6Hatch
,
carlosOMG
,
Ceciliaoyuags
,
Cisselles5
,
czlowiek123
,
devilrider666
,
end luck
,
Fireful0
,
garados
,
granemalion
,
GustavoFDBR
,
jeremias123
,
jersanchez0306
,
joudingpyn
,
ka
,
knitpibenlie23
,
lateawsome
,
NikolaGTR
,
omega123
,
waito
Promote GOM on YOUR Site: