New in forums
| | | | |
| --- | --- | --- | --- |
| | | Stevo2 --- 1 hours ago | 71 |
| | Lindqvist Racing's Shed *REQUESTS CLOSED* | Fireful0 --- 2 hours ago | 158 |
| | | George_Monroe --- 5 hours ago | 45149 |
| | SLR:R Christmas Screenshot Competition VOTING!!!! (2017) | Jfernando1 --- 10 hours ago | 6 |
| | | Jfernando1 --- 10 hours ago | 526 |
| | | KondzixsPL --- 23 hours ago | 11944 |
| | | Locomanusa --- 2 days ago | 56 |
| | | gorgoil --- 3 days ago | 1179 |
| | Fixes, Error Logs and other help | amilmand --- 4 days ago | 1006 |
| | | Locomanusa --- 4 days ago | 1357 |
New Downloads
| | | | |
| --- | --- | --- | --- |
| | | Articles | 2030-12-31 00:01 |
| | | Miscellanious Parts | 2018-02-19 21:17 |
| | | Interior Parts | 2018-02-17 10:59 |
| | | Rims and Tires | 2018-02-11 13:01 |
| | | Engine Mods | 2018-02-11 12:51 |
| | Three unfinished sounds: inline 6 (Chevrolet and Ford), and inline 4 (AE86 TRD N2) (233) | Sound Mods | 2018-02-10 15:07 |
| | | Rims and Tires | 2018-01-27 08:22 |
| | | Car Mods | 2018-01-25 12:13 |
| | | The Full Game | 2018-01-20 13:05 |
| | | Textures and ENV | 2018-01-15 20:48 |
| | | Modding Tools | 2018-01-11 09:25 |
| | | Interior Parts | 2018-01-07 06:14 |
| | | Scripts | 2017-12-30 07:36 |
| | | Sound Mods | 2017-12-30 00:44 |
| | | Decals | 2017-12-27 16:57 |
Gom-Team.com Street Legal Racing Redline Video Game Mods
Well for the longest time so many people asking about paintjobs for slrr, and how they are done.
Well im happy to say that finally someone has released a tutorial that shows you a few things about making paintjobs that you might not of known. That person would be Robban and he included some pictures as well for decal making.
The tutorial is a beginners tutorial and very easy enough for anyone to learn and try out. Its worth it for anyone to see because it only takes under 2 minutes to read.
So go and check the tutorial out b1tchez
---
Tags: No tags
Comments
(0)
Well this is it..
Its time to release the Civic..
Its been made by me(CRAZY_IVAN) and J-Style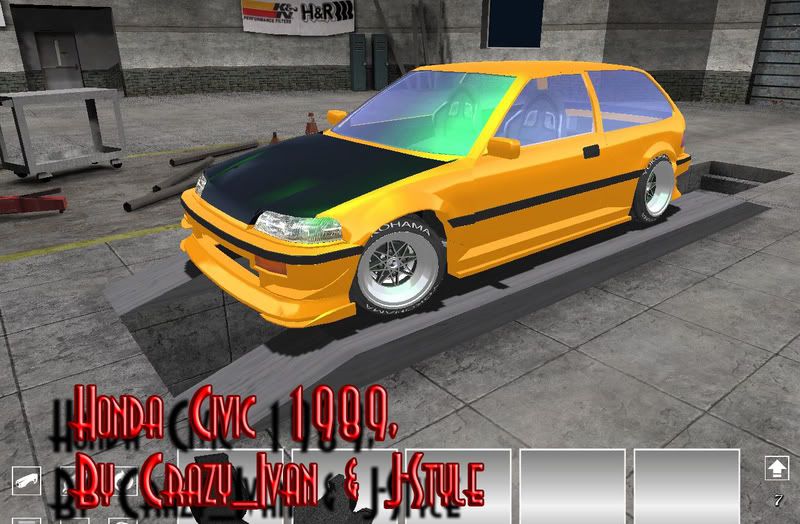 Visit download section to download it:)
---
Tags: No tags
Comments
(0)
Well Pajas has remade the Focus for SLR and it works in 2.2.1 and 2.3.0 LE he says. The car seems to be ALOT better than it was the last time it was released. With new textures and exported meshes, scripts the whole jazz it seems like this is worth replacing your old focus with if you even have that junk installed anymore !
---
Tags: No tags
Comments
(1)
Control Panel:
You're not logged in
---
---
ShoutBox:
Polls:
Online
21 members, 347 guests
:
adrianmira
,
amilmand
,
andreslobo11
,
baster9111
,
BlindSurfer420
,
DarkerMx
,
EATYOURVITAMIN5
,
florinus
,
Gencosp
,
HoracioElpibe
,
kingslavz
,
mobxsavage
,
MrPiotr
,
NGold
,
Nirvana_14
,
nk748
,
orogoknsop
,
oxman99
,
TadasAlel2001
,
tahaural000
,
TCSLaci
Promote GOM on YOUR Site: