Author / Submitted by:
unknow
Ego Audio Tool
Audio Tool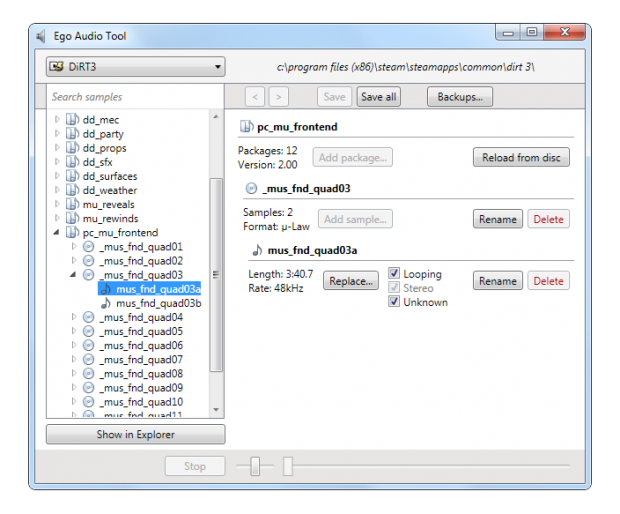 Browse and edit sound effects and music from recent Ego games. Dirt 3, Dirt 2, F1 2010 and GRID are known to work.
Ego Audio Tool requires the .NET Framework 4 Client Profile.
Tags:
No tags
Download: Ego Audio Tool
This download is for members only, you must login or register!
Filesize, kB: 425KB
Downloaded: 25
No comments yet
Only registered users can post new comments
Contact Info
Put your e-mail, skype, phone numbers or any other contact information here so that your visitors could easily get in touch with you.