Author / Submitted by:
Fox68
Cutting round
Tutorial how to cut hole or whatever u want.
First u need a mesh which needs a hole. I created box and cylinder.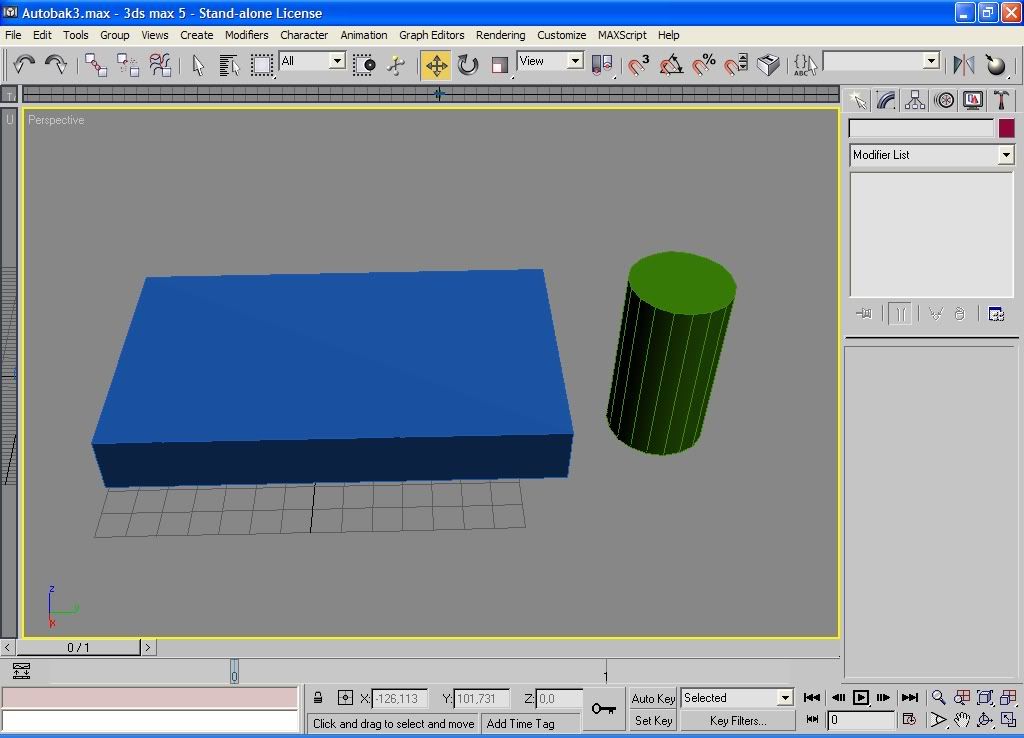 Then place cylinder where u want. Click Create button (first red box) and select Compound Objects.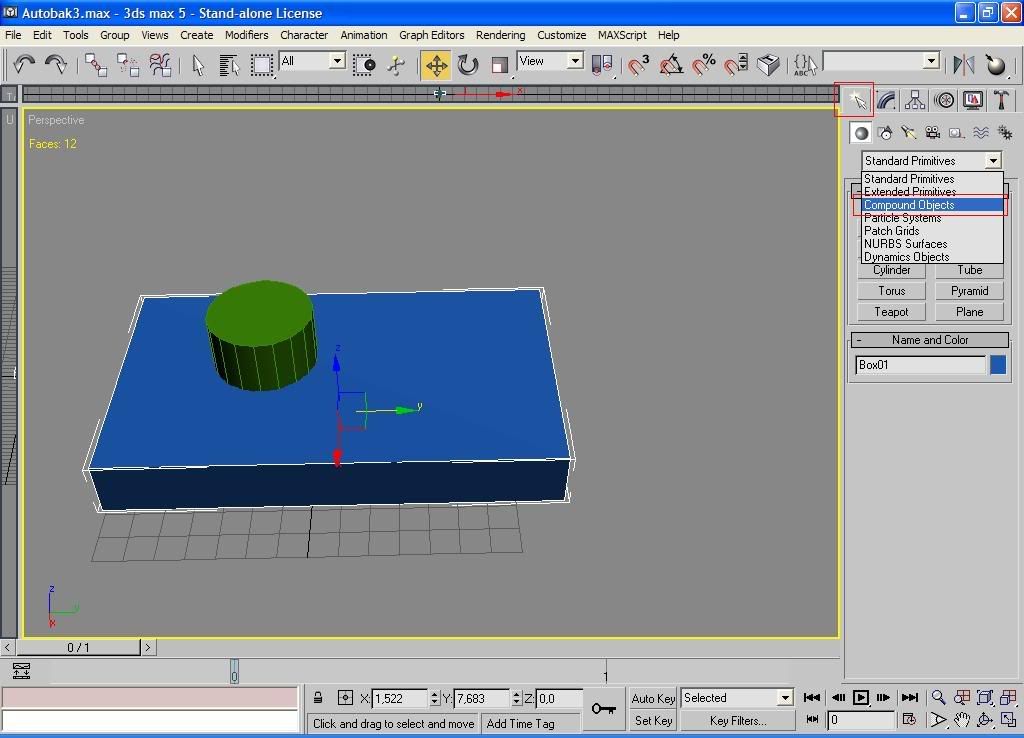 Select Boolean from Compound Objects, select the box, and then click on Pick Operand B...
..and then click on cylinder.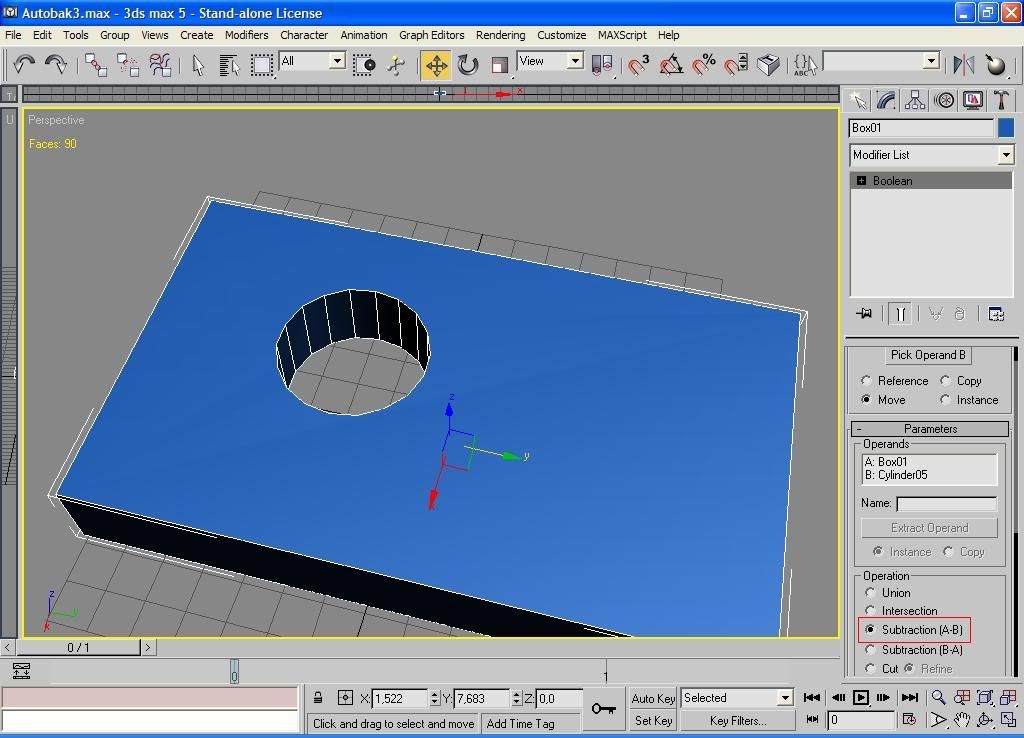 O.K. Now you got a HOLE :lol but sometimes you aren't able to cut round like there, because meshes fu*ks up, so here is another way. You see that in previous photo i was selecting Substraction A-B, if it didn't work for you click on Cut. Then you'll get only edges of round, so you can extrude it or do whatever you want.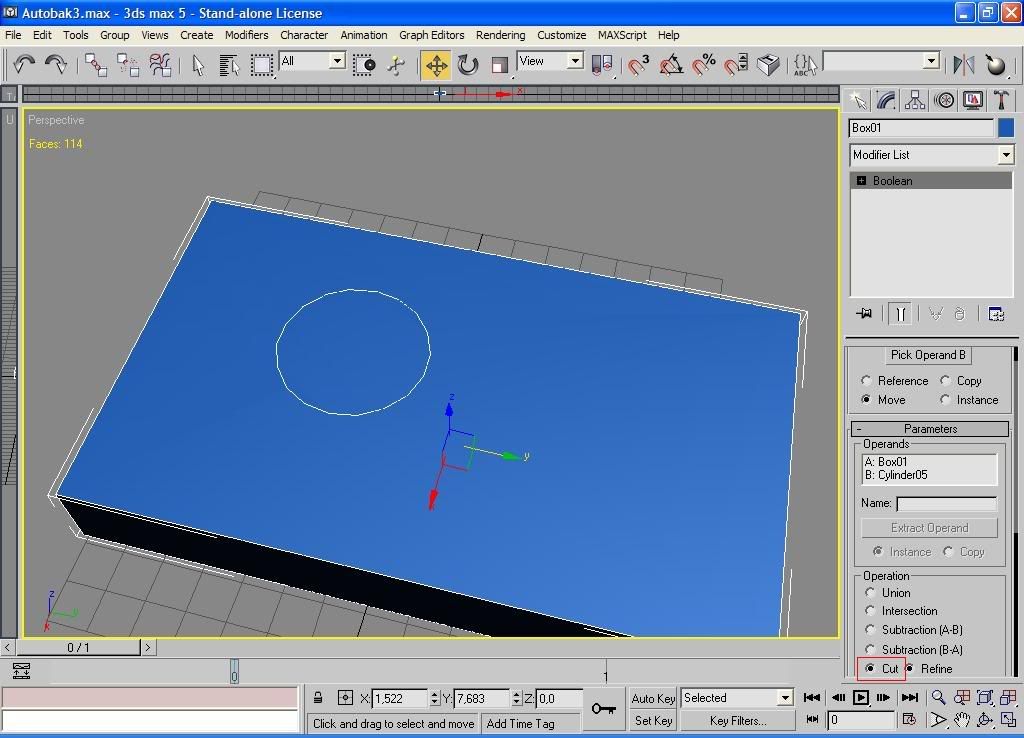 Good luck
Edited it a bit to help clear up possible confusion. You need to select "operand A" first, before clicking "pick operand B", otherwise it won't work. Operand A is the object you want the hole in, and Operand B is the object that you want boolean to use to make the hole.- JAG
Tags:
No tags
---
---
---
---
---
---
---
---
---
---
---
Only registered users can post new comments
Administration panel
Contact Info
Put your e-mail, skype, phone numbers or any other contact information here so that your visitors could easily get in touch with you.