Author / Submitted by:
Breden
How To Use "Bend" Modifier
I gonna teach u how to use the "bend" modifier in 3DS MAX:
In this tutorial i gonna use a cylinder as a sample.
Start to make a cylinder with your own specifications.
I used those specifications.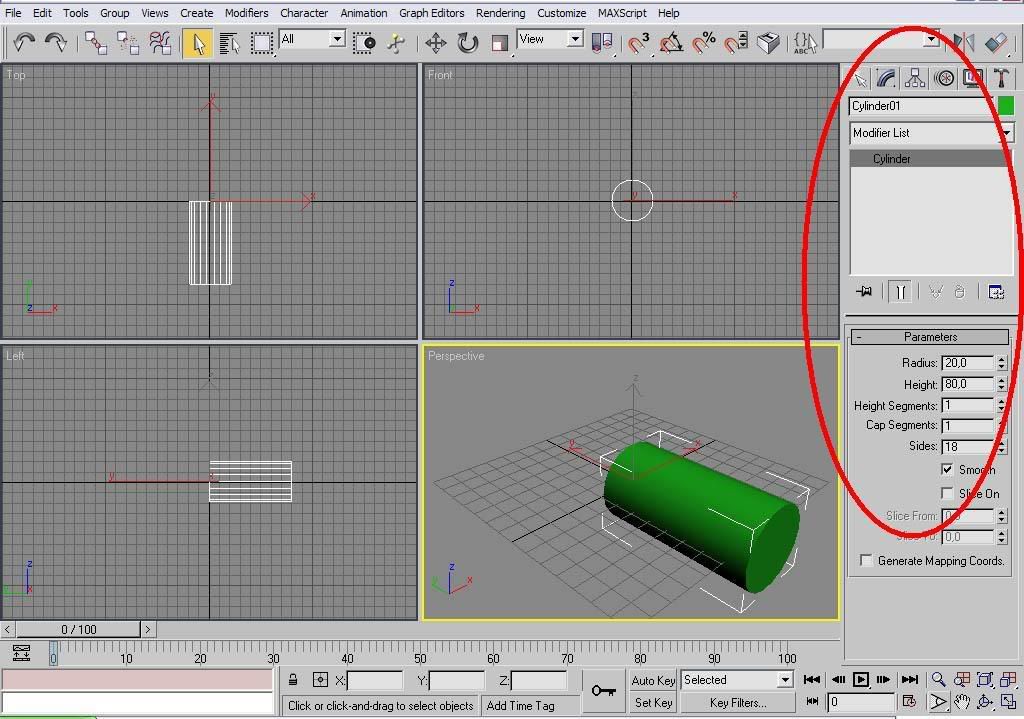 After that u made a cylinder u make a copy of that cylinder
Select it, press ctrl + c to copy and ctrl + v to paste.
Press OK.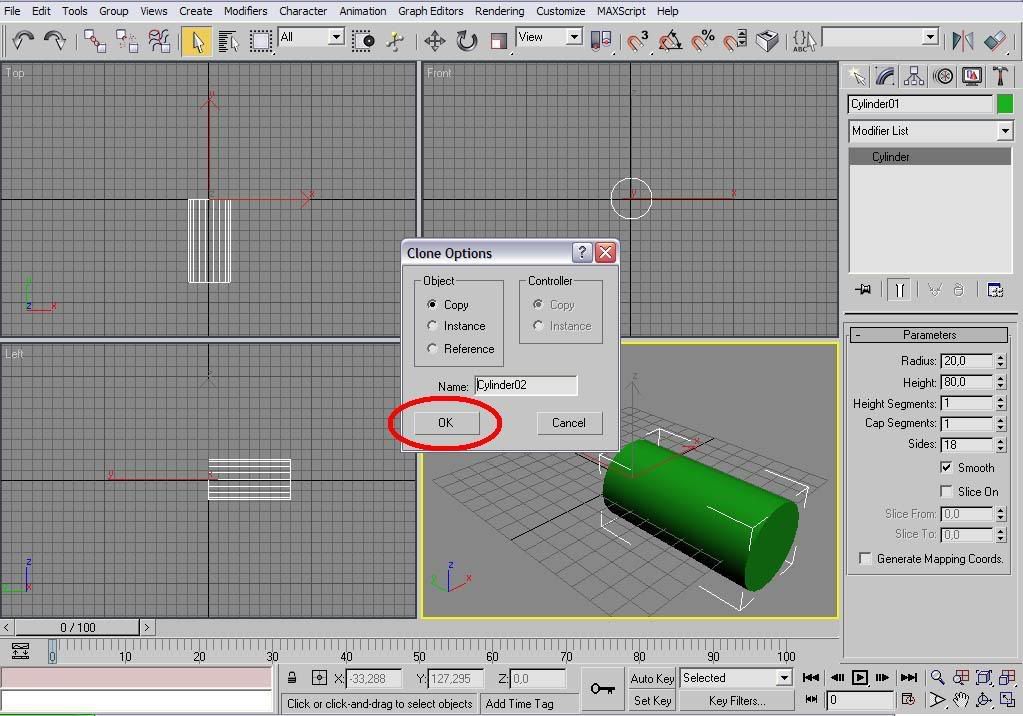 Place the new cylinder as close as possible to the other if u want to make a smooth pipe that i gonna show later in this tutorial.
Select the new cylinder and set the height segments to 5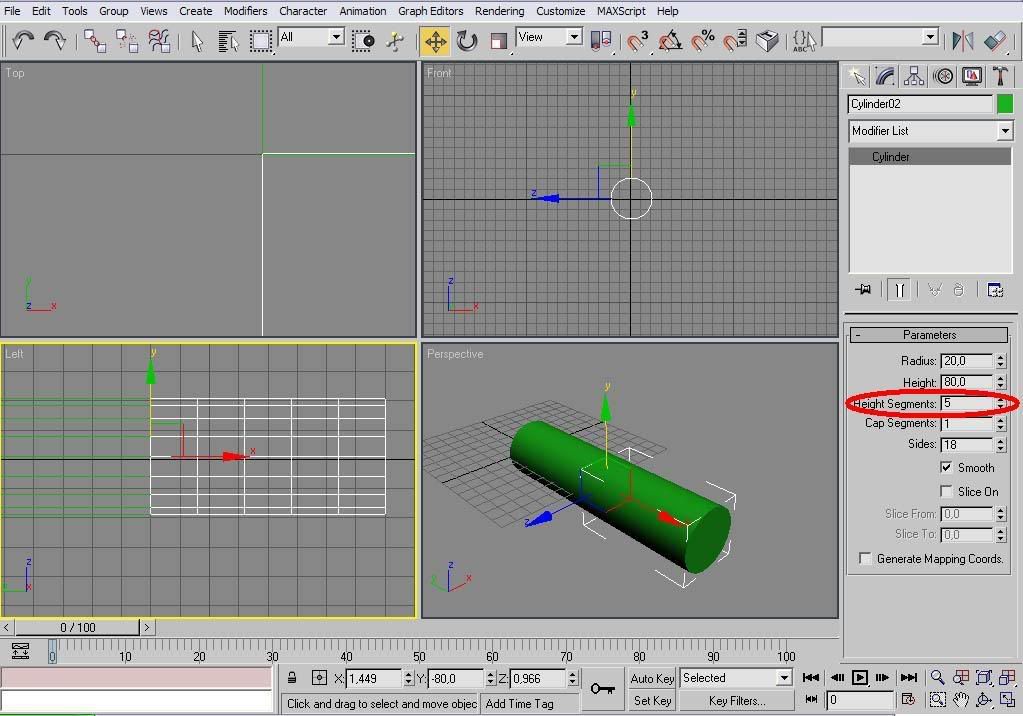 After that go to the "modifiers list" and choose "bend"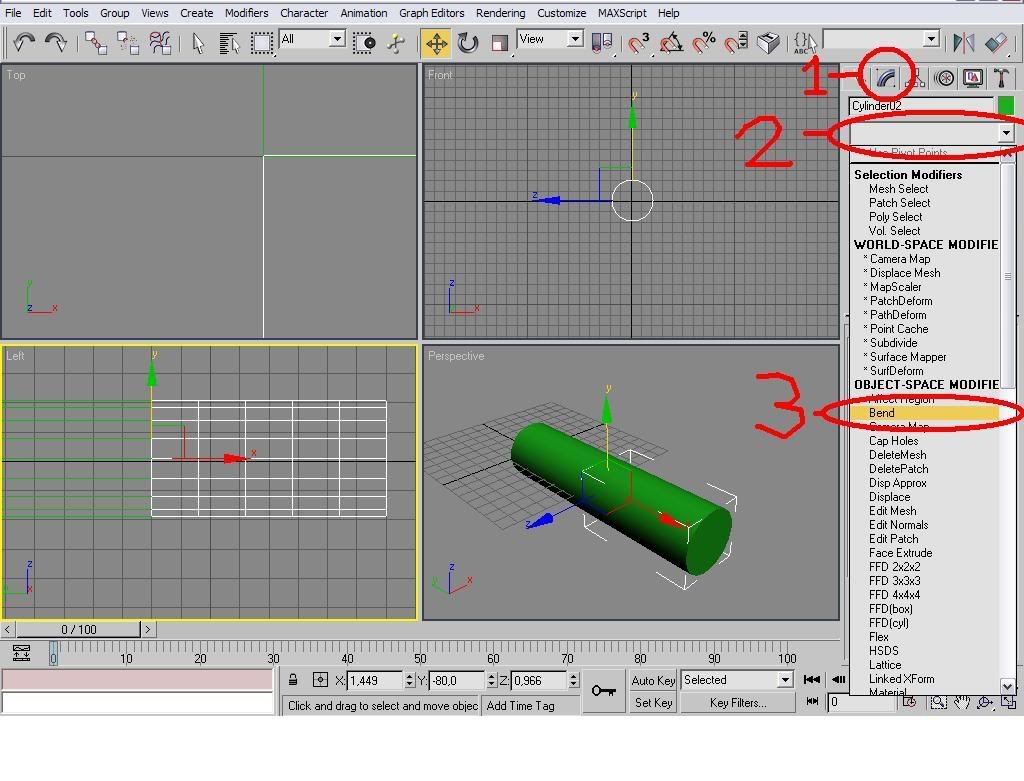 Then u will have this menu.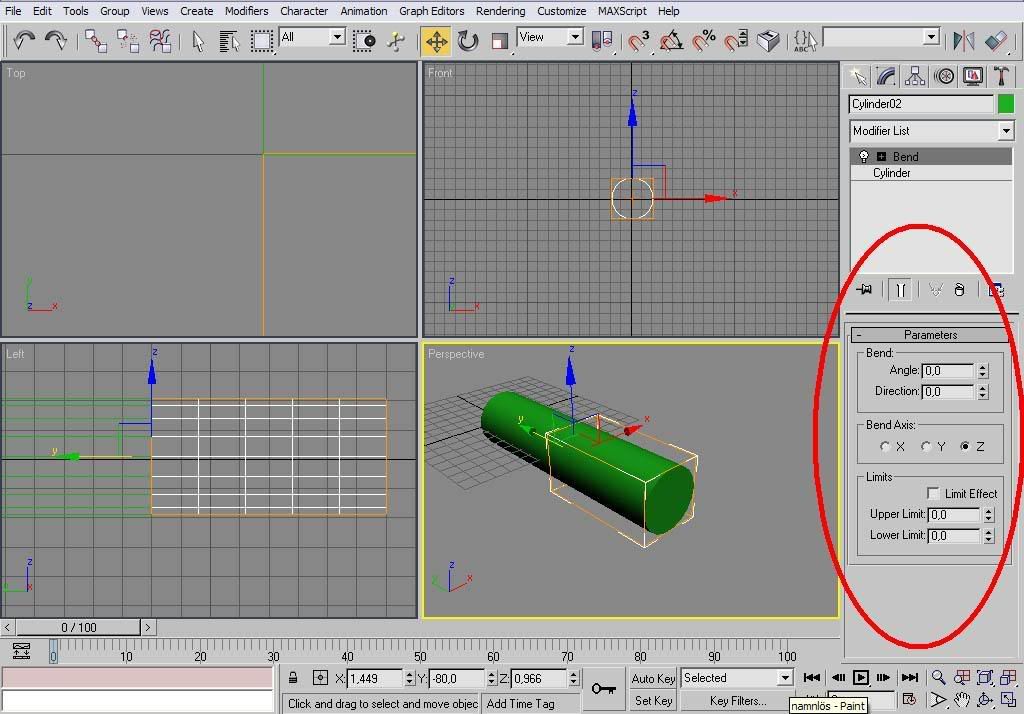 Here u can modify the angle and direction of the bend.
I choosed those specifications.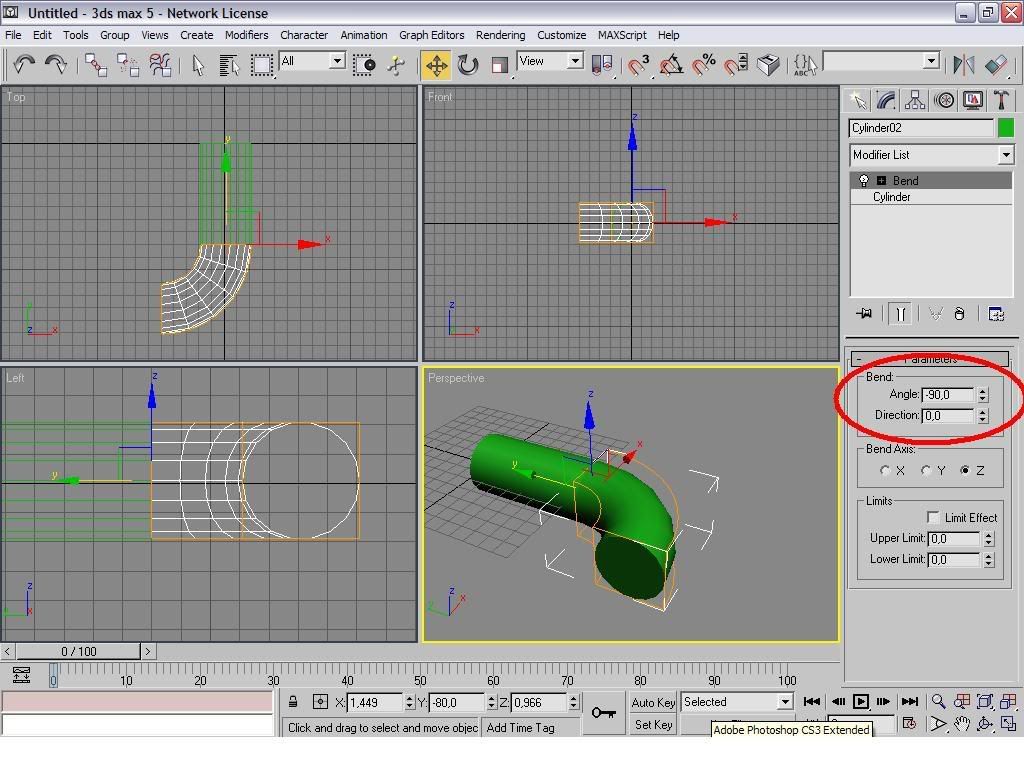 That is the basics how to use "bend" modifier.
Now i gonna show u how to make a smooth pipe with no seams.
Because this doesn't look good at all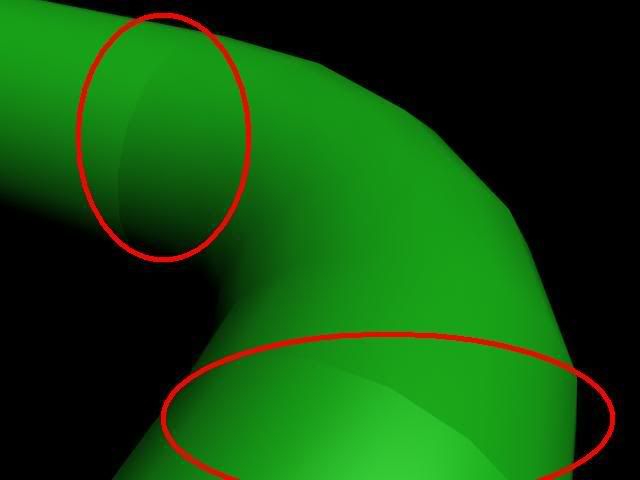 Well we start with to select a pipe and right click on it and choose Convert To/ Convert To Editable Poly.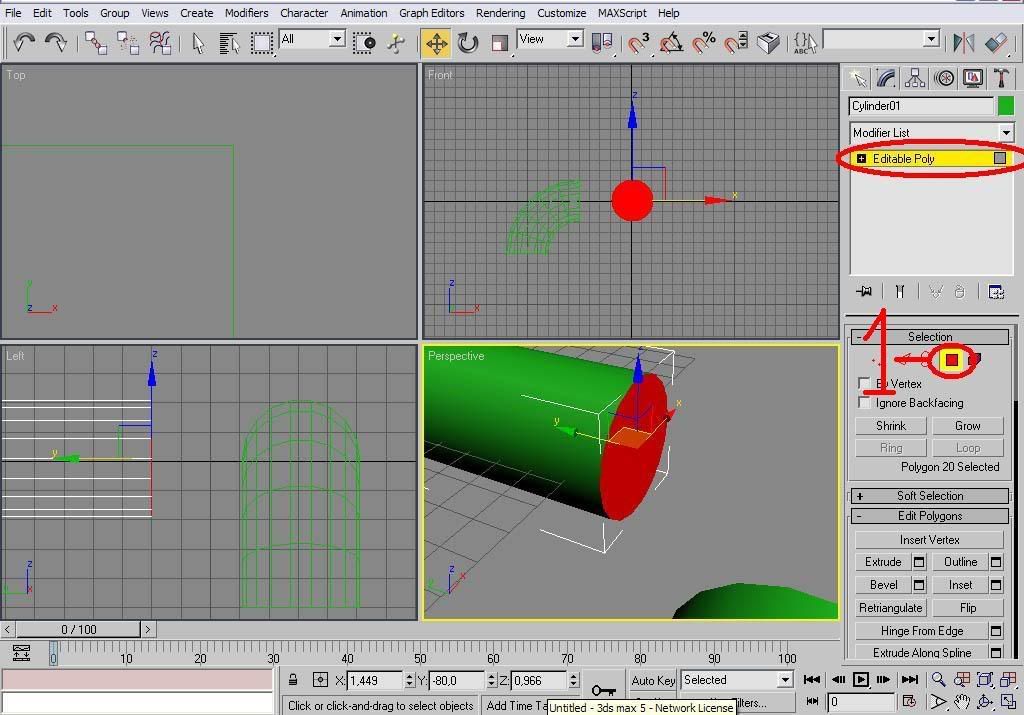 Select polygon (1) and choose the edge on the cylinder like the picture. Then press "delete".
Then the same thing to the cylinder that u want to join with the one u just prepared. Select/Right click/ Convert To/ Convert To Editable Poly/ Select "Polygon"/ Select side/ Delete.
Now when u have removed both sides of the cylinder so they are "opened" against each other select one of the and then choose "attach" and select the other prepared tube.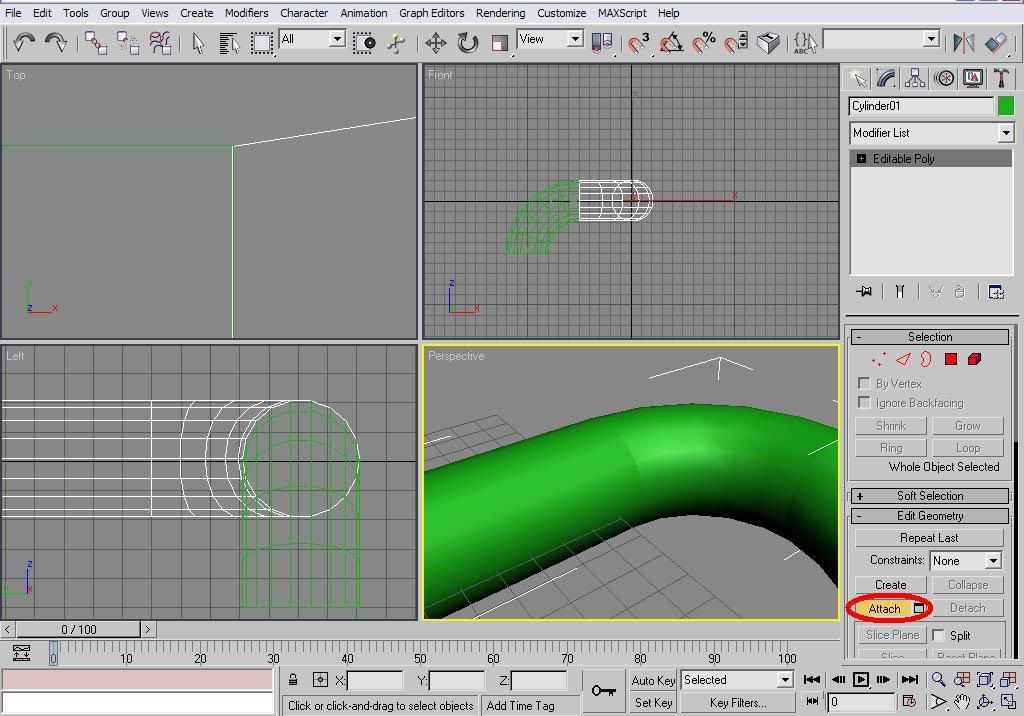 Now the should be joined. Then press "Vertex" and your cylinder should have some blue dots by now.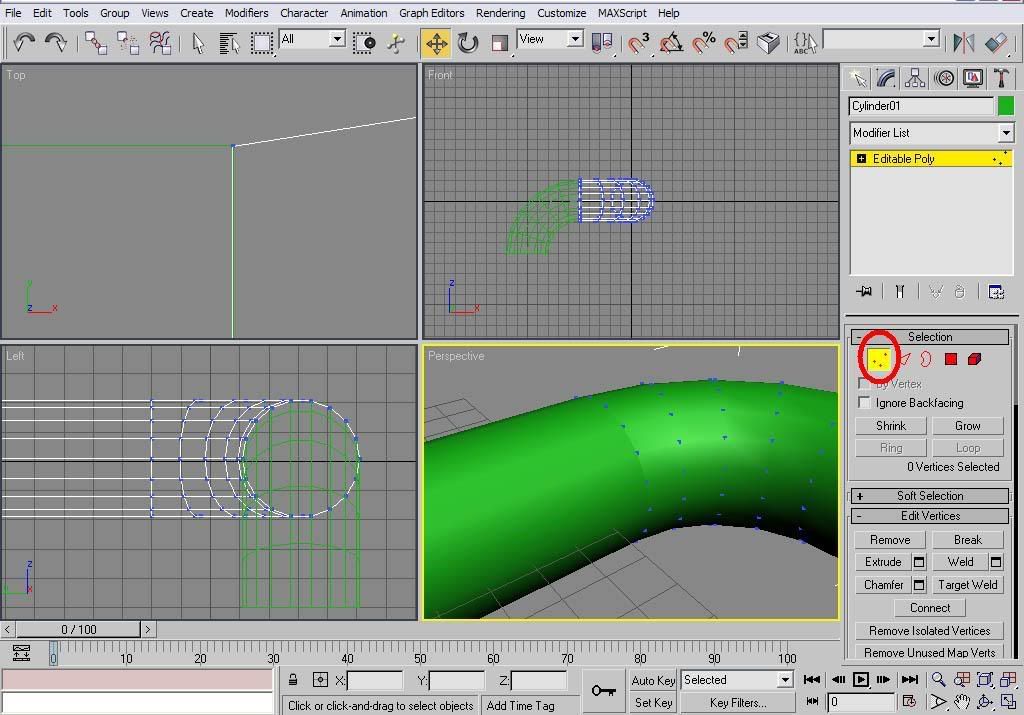 1: check that it always is 2 vertices selected and then go to step 2
2: Press the small black square and u should get this box on your screen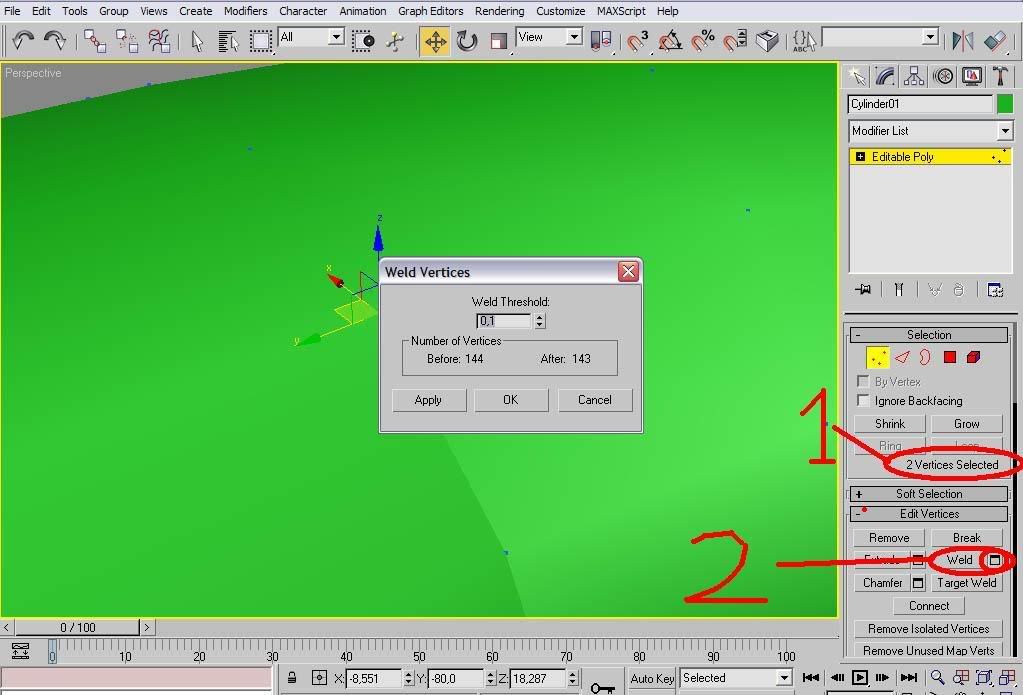 Then it's just to repeat this on all other vertices around the pipe.
Now it should be smooth like this.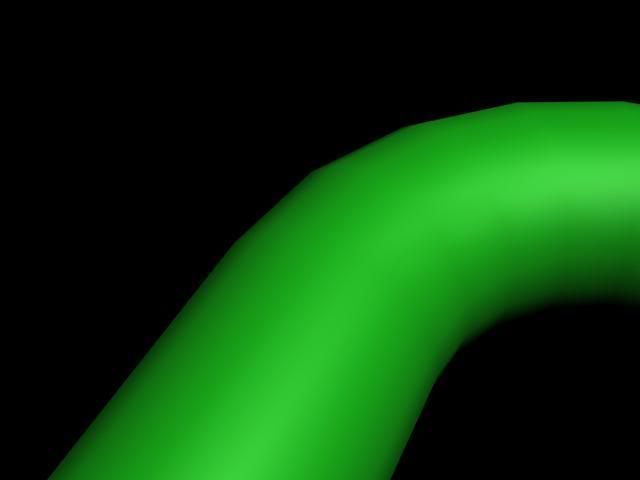 I hope that i explaind it clear and simple for u, if u don't get it just PM me and i will help u.
MADE BY: Tobias "Breden" Bredenberg
REMEMBER: U can NOT upload this on another site without my permission!!
If i need to add something just write it in comments
Tags:
No tags
---
Only registered users can post new comments
Administration panel
Contact Info
Put your e-mail, skype, phone numbers or any other contact information here so that your visitors could easily get in touch with you.