Author / Submitted by:
Davidov
How to Make HQ paintjobs
Detailed tutorial about making paintjobs Drifter92 style
Ok, you wanna make a nice paintjob ? Do what I say.
1)Get the car and install all the parts you want and paint it all white
2)Get a big black decal (as seen in the pic) and place it on the car. Place the decals so that 100% of the car is now black. This is to see the edges of the part later on, when you will edit in Photoshop.
3)Mark out the parts (for exapmle I marked the front left quarter panel with FLQ) Do this with each part so you won't forget (later on) wich part is wich
4)Remove the marked parts and other parts
5)Paint the bare chassis white again
6)Place the black decals onto the bare chassis untill it turns black again
NOTE : Steps 5 and 6 are to get rid of the marks that might be left on the chassis after marking the parts
7)Install every part back onto the car
8)Save the paintjob you got so far
9)Dowload this
http://street-legal-mods.com/page-586.xml
10)Select the paintjob files (save/skins).
11)Drag and drop them into the program you dowloaded and click "Rename to .JPG"
12)Open the .JPG files and edit them in Photoshop (in my picture - front left quarterpanel, left door, rear left quarterpanel ready to be edited) Optionally, you may resize the images, and make them bigger, so it will have more details and will come out sharper ;b
13)After you finished all the editing, select the .JPG's, drag and drop them into the "Rename All" progam and click remove extension (only click ONCE cus if you click it again, it f**ks it all up and you have to start from the begining)
14)Enter tha game and load the paintjob onto the car
;b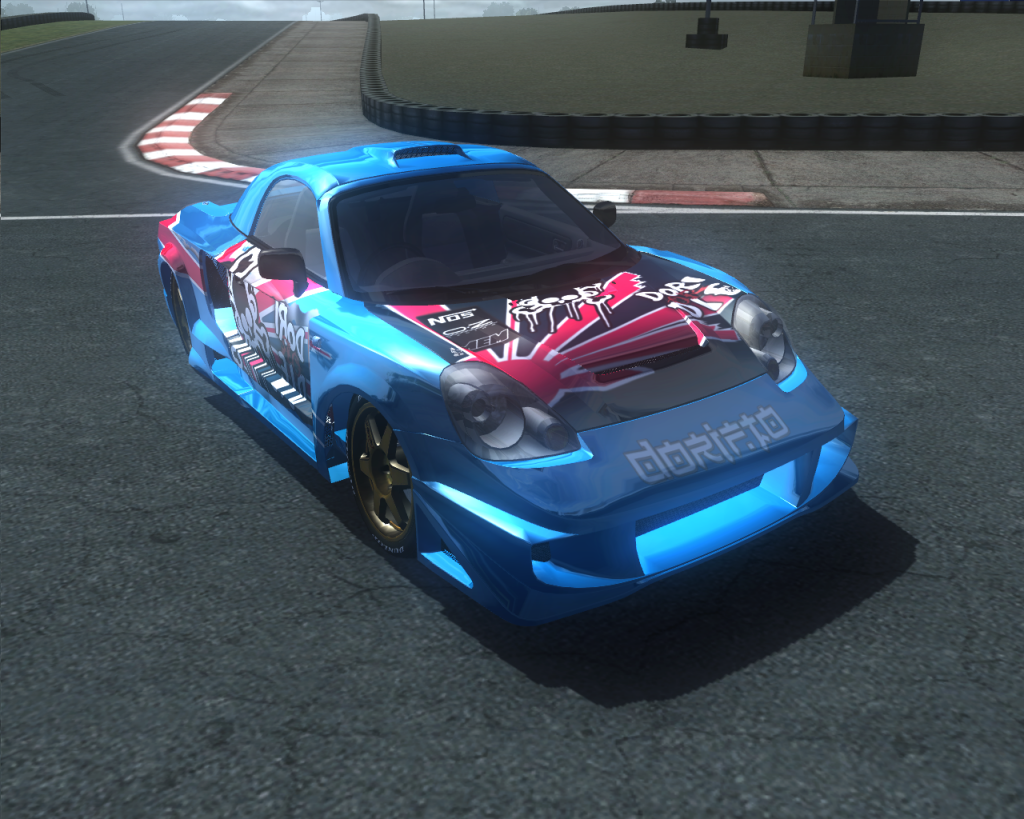 Tags:
No tags
Administration panel
Contact Info
Put your e-mail, skype, phone numbers or any other contact information here so that your visitors could easily get in touch with you.