Author / Submitted by:
MisterSir
How to rip a car from a game (juiced 2 specific)
first run 3D Ripper DX and set up your output directories and shortcut buttons, also navigate to the game launcher in the top field. Something like this: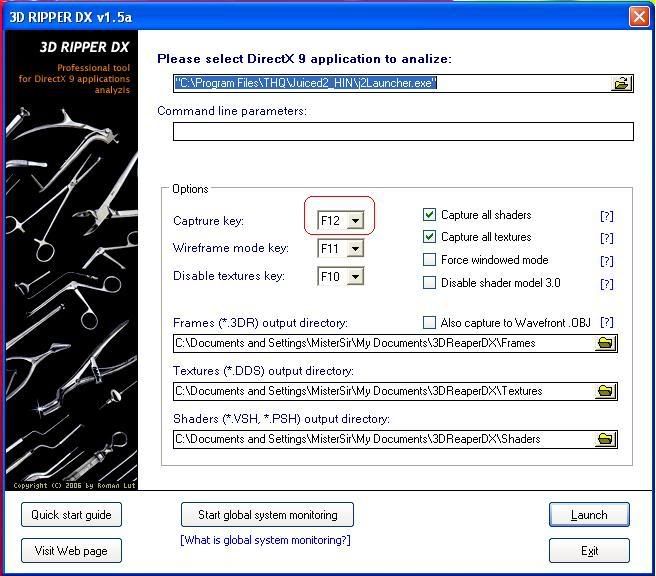 Make sure you know your output directory and your shortcut key in my case, F12
then click Launch. when the game loads proceed as you would if you were playing open your saved career, go buy the car you wish to rip, and when in your garage go to the Visual mods, then licence plate. This is to get the proper angle to rip the mesh properly other wise it will be skewed and its of no use to us. This is probably the hardest part about using 3D Ripper DX, its getting the angle right. Fortunatly in juiced2 the license plate editing provides that perfect view.
Once there hit your shortcut key, F12 if you have my set up, the yellow text in the top left corner should apear telling you its ripping, it will say when its done, try not to touch it in the process. If the game crashes(aka gives you the Send or Dont Send dialog box) just ignore the prompt, dont select anything on it, or it will close your game. just continue untill you finish ripping the mesh.
After its done you can close the game. Then open up 3D Studio Max 5.1, this is another crucial tool which you will need for this project. Once its open hit File/Import, navigate to your output directory and go in the frames folder and select the file in there. CLick ok and the import dialog settings should come up, set them up like this in order not to loose any meshes:
Hit Ok and wait for it to finish importing, might take a minute or two depending on your machine.
If you've done everything right so far you will get somethign looking like this: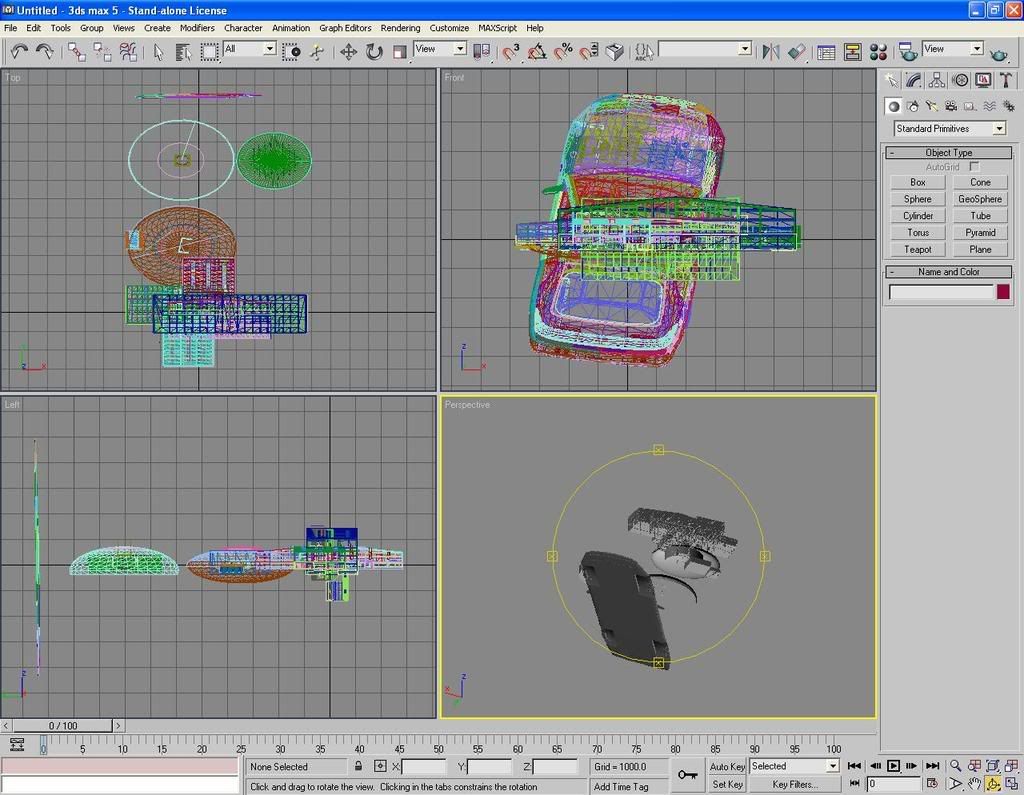 Dont freak out the giant skewed mesh you see in the front view is not the one you need. Take your selection tool and zoom in until you can see the actual car mesh, delete everything else except it. If done properly the mesh should look like this.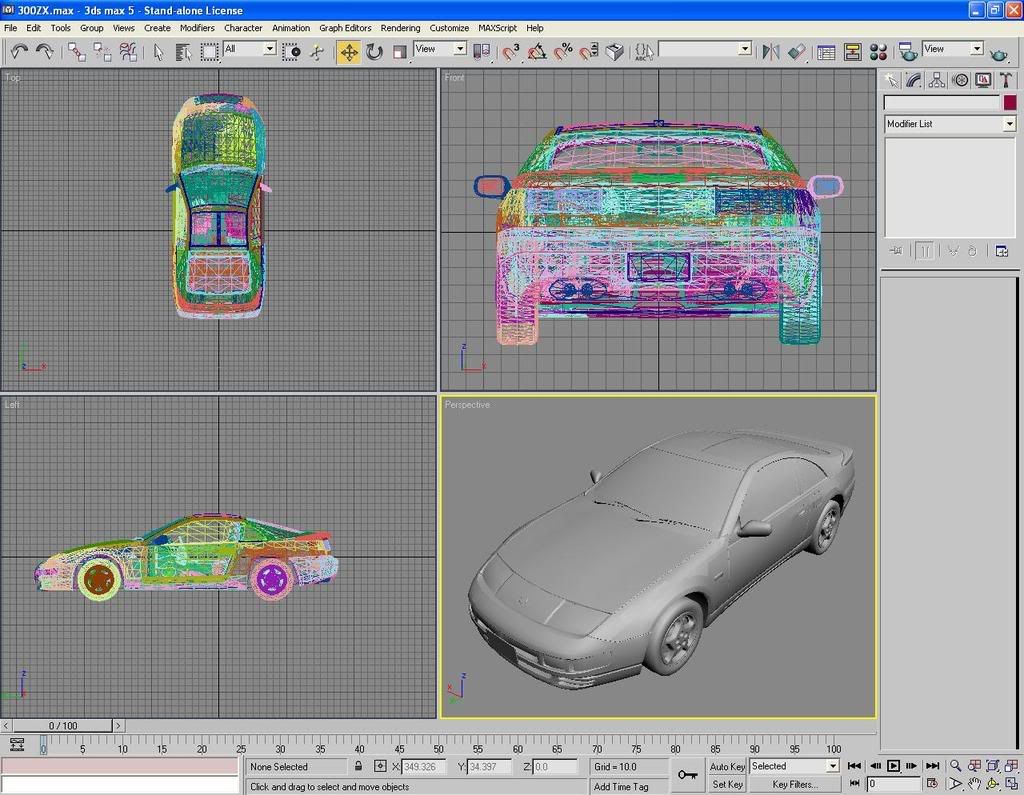 Now would be a good time to save the file.
Ok now you need the car blue prints to shape it back to size if its distorted in some dimensions.
This is more or less how you proparly rip a car from a game. Key points to remember:
-the angle you capture the mesh matters
-clean up uneeded meshes
-scaling your model
Tags:
No tags
Administration panel
Contact Info
Put your e-mail, skype, phone numbers or any other contact information here so that your visitors could easily get in touch with you.